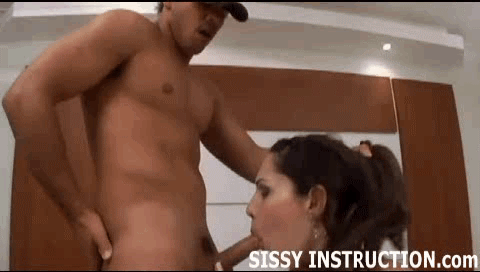 share gif:

A big stud like this is really going to make you feel like a sissy slut. Your body is his property and he's going to fuck you as hard as he can.


I don't know what it is about being a little sissy slut for a hung stud that turns me on so much, but it does. I'm so horny right now and just seeing this guy with his huge muscles and big black dick is so arousing. I'm going to start by sucking his cock - a trick that any female should be able to pull off with very little effort. In fact, I'm going to love eating this massive slab of meat.

Is he going to fuck me? I sure hope so. The best thing that can ever happen for a sissy like me that wants to be treated like a female whore is to have my hole busted open by a big, fat black cock. I know I've made it as a fem sissy when my tight ass is wrapped around a beautiful dick. I want to live my life as a woman forever - this is just so fucking hot!