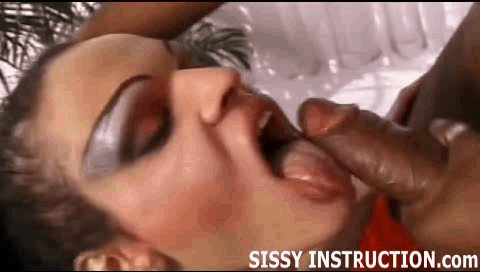 share gif:

This hot tgirl is due to teach you a thing or two about being a sissy. Get on your knees and start sucking that cock you feminine slut.

I love being a little sissy slut for this big black Latin cock. He treats me like a worthless piece of meat that is just good for fucking and dumping. That dick is so delicious and feels great in my mouth as I pump away. I sure as hell hope that I get this thing lubed up enough - my asshole is due to get fucked and I so want Fabio to be the man that does it.

It feels so good being a sissy bitch. I can tell that I make a perfect female because he's treating me like the trashy whore I am. Oh my god, his cock feels so incredible deep in my asshole. He's fucking my ass so hard and I'm about to cum all over the place! I sure as hell hope that he dumps that load deep in my ass - it's going to feel incredible with his cum inside of me.