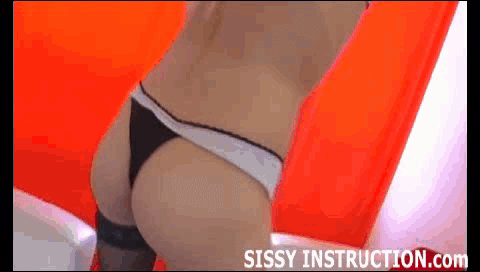 share gif:

This scene evokes some mixed reactions from you. On the one hand you want to be the tranny, but on the other you want to be the hung stud!

It must be pretty confusing, right? I'm bouncing up and down on this dude's cock just the way he likes it and then BAM! We switch positions and I'm fucking him. You know, I can tell that you're the type of sissy slut that just wants to get fucked, so how about you witness this epic sex session from the point of view of getting boned no matter who's doing it?

We're both fully aware that you're not exactly alpha, which is why it's fine to want to be a sissy and get fucked by men that have huge dicks. In fact, what would it say about your masculinity if it were your asshole that was getting destroyed by a tranny? Haha, your feminization is coming along nicely, and I can't believe how pathetic you really are when it comes to sissification.