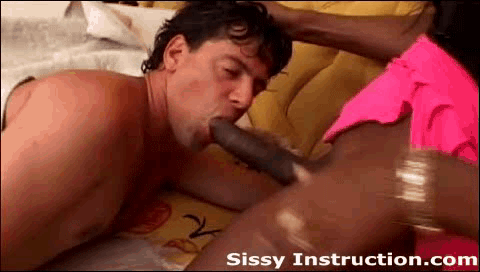 share gif:

Don't for a second pretend that you're not into being turned into a sissy bitch by a black tranny with a huge ebony dick.


That's it - suck my cock you pathetic white slut. I know how much you love the idea of taking big black cock like a little whore, but I'm going to make you even more feminine by giving you some transsexual meat. Once I'm through with your ass, you'll wish that you were a woman forever. This big black cock is going to put a huge smile on your sissy face.

Suck it like a good girl - that's it - perfect. You sure look great with an ebony cock in your mouth, but I think it's going to look better in your feminine asshole. How about we bust that tight hole of yours open so I can dump a huge load of my cum deep in your ass? Yeah - this is the best sissy introduction you could have hoped for. Enjoy it you girly bitch!